REHOMING AND RESCUE CENTRE.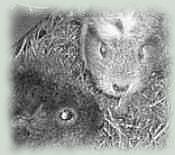 Founded by:
Julie Fox.

The rabbit and guinea pig welfare was established in 1995 by Julie Fox, she started by just taking in a few strays, and ended up rehoming over five hundred animals a year.

Julie had worked hard creating a healthy environment and an excellent diet for the animals in her care, she also has had a few run in's about her homing policies some of which we mention later, we intend to continue with these policies as they have been made with the well being of the animals in mind.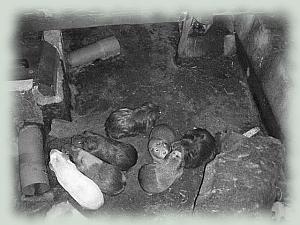 Photo of our colony a total of 10 pigs in an 8ft by 4-ft run.

Sadly Julie moved to southern Ireland and it would not be practical for her to take the animals with her or indeed all the equipment to restart the efforts over there.

Therefore we have taken on the responsibility of carrying on her efforts. We started with just two Guinea pigs but quickly ended up with a somewhat larger herd as you can see above. We also have three rabbits that belong to us, and a large selection of rodents for rehoming.

Please feel free to call us on any aspect on the ownership of your rabbit or guinea pig we are more than happy to help.
Please ask for a care sheet if you are interested in rehoming an animal.
We are totally funded by donations of which all are very welcome.
All our animals are vaccinated and neutered before they are rehomed this is a very expensive necessity.


EQUIPMENT AND ANIMAL PRICES.

| | |
| --- | --- |
| Rabbits | £40 |
| Guinea pigs | £30 |

This includes neutering and vaccination.
Costs have increased for the first time in three years due to escalating bills.

A LARGE SELECTION OF HUTCHES
£POA
RUNS MADE TO ORDER
BOWLS
BOTTLES
BOTTLE SPRINGS
LITTER TRAYS
RODY IGLOOS
BULK FOOD ORDERS
READI GRASS
RABBIT TOYS
VARIOUS PIPE SIZES AND LENGHTS


the number of bunnies rescued in 2000 throughout the UK totals 33,171, an increase of almost 30% compared to 1999. These are just the bunnies we know of - many more are rehomed privately, abandoned or put to sleep.

credit to The Rabbit Charity for the survey

WE NEVER home a rabbit to live in the same hutch (house) as a guinea pig, the reason is that as a rabbit reaches adult hood they become far to boisterous and start to molest the smaller rodent attacking and harassing the guinea pig and this can be very stressful. We feel it is better to home an animal with a friend of the same species, it also has serious diet downfalls rabbits req. different vitamins and minerals to a guinea pig and visa versa.
Visit us on Facebook!
Rabbit & Guinea Pig Welfare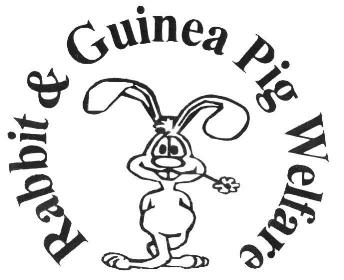 This site has had
hits so far